Mexicans clean-up after massive quake leaves 65 dead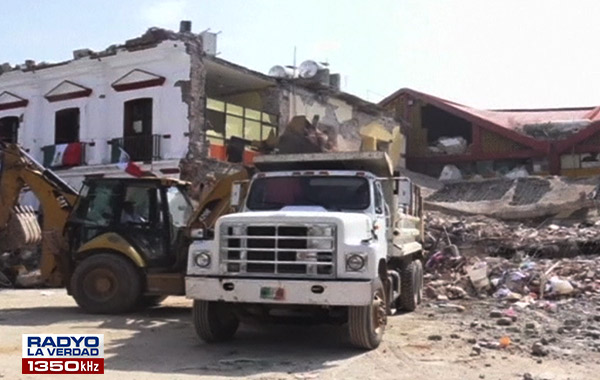 The death toll from the massive earthquake that struck Mexico rose to 65, as more victims were registered in the poor Southern States hardest hit by the disaster, authorities said on Saturday.
The 8.1 magnitude quake off the Coast of Chiapas on Thursday was stronger than a devastating 1985 temblor that flattened swathes of Mexico City and killed thousands.
Relief efforts in the South continued through Saturday, with many of the people worst affected still wary of returning indoors to weakened buildings, fearing they could be brought down by aftershocks.
Tags: 65 dead, massive earthquake, Mexico